This is a "Whack-a-Mole" game that you make materials with plastic drink bottles and some cardboard boxes.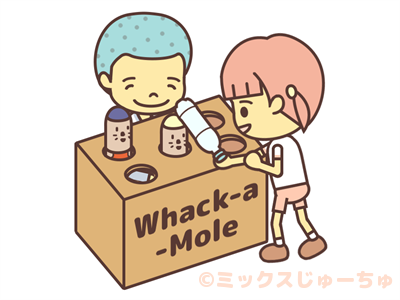 Japanese page : Whack-a-Mole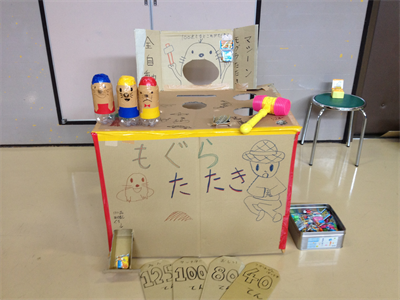 Preparations and how to make materials.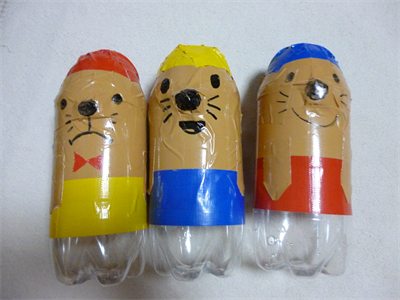 First, we make moles.
Things we use
packing tape, colored tape, plastic drink bottles, a permanent marker, scissors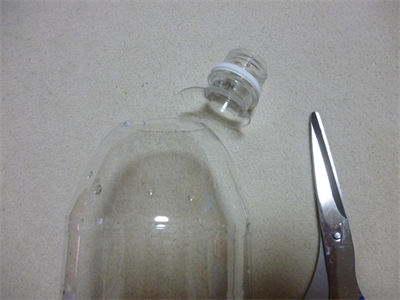 Cut off the mouth of the plastic bottle.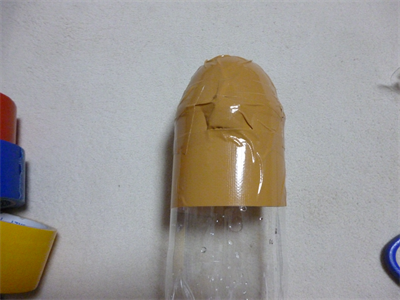 Cover the hole with packing tape.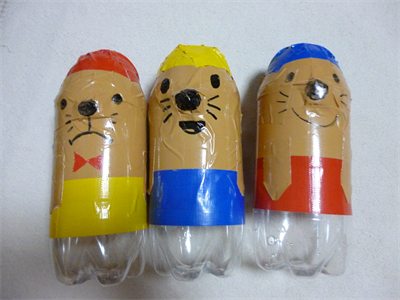 Use colored tapes and a maker and draw the mole's face.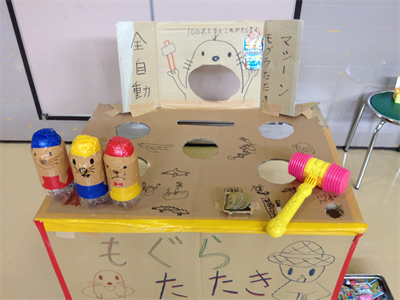 Next, make a stand for the game.
Things we use
Cardboard boxes, the moles made of plastic drink bottles, packing tape, scissors, a permanent marker, a cutter, plastic drink bottles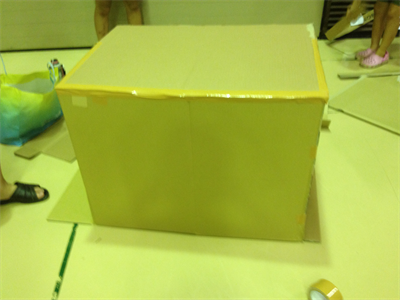 Prepare a big cardboard box.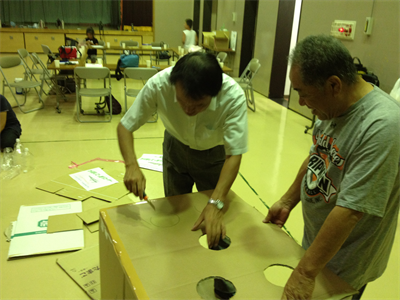 Draw circles and cut them off. That'll be the holes for the moles to come out.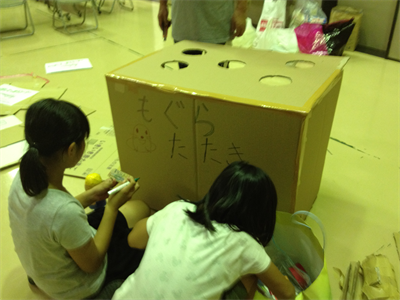 Draw some pictures and the game's title and decorate the box.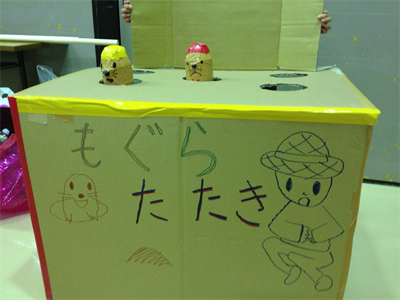 We've made the stand!
How to play and the rules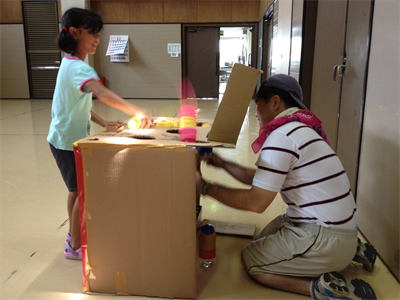 The person who moves the moles comes behind the box.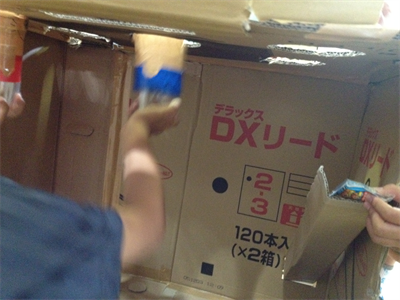 The player hits the mole which came out from the hole.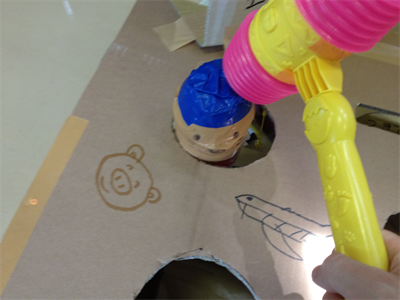 For the hammer, you can use a produced one like the picture above, or youcan also use a plastic drink bottle. When you use the bottle, hold the lid.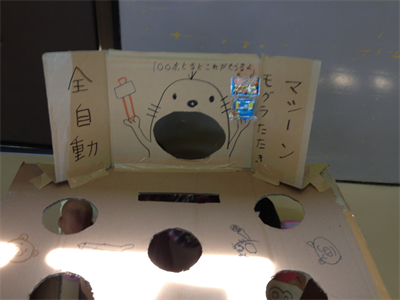 Know-how and the Points
I added more!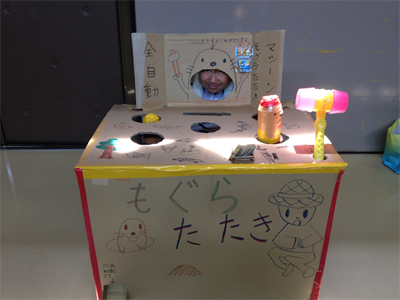 I cut a hole at the face for the person who moves the moles so that you can see theplayer.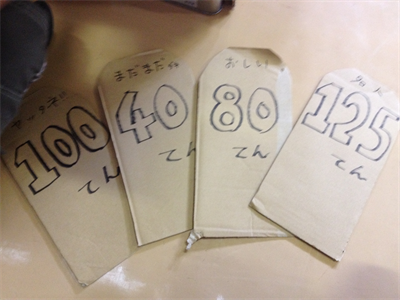 I made some point board to show the player at the end of the game.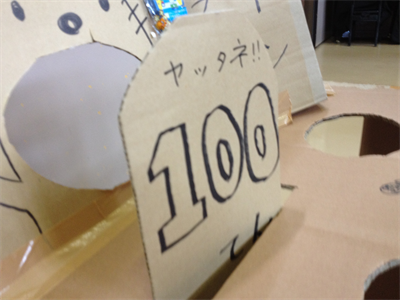 They come out from underneath.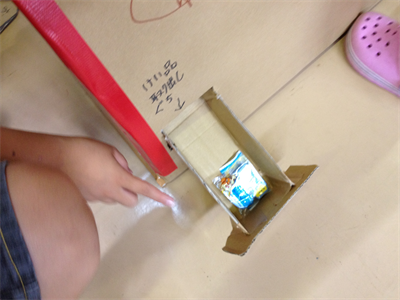 Then, the prize will come out too.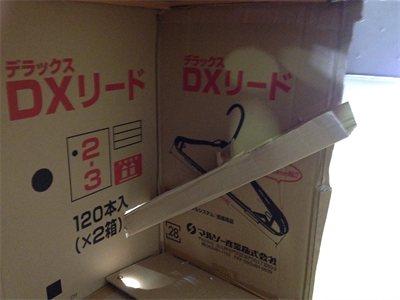 Inside the box, there is a slide made of cardboard.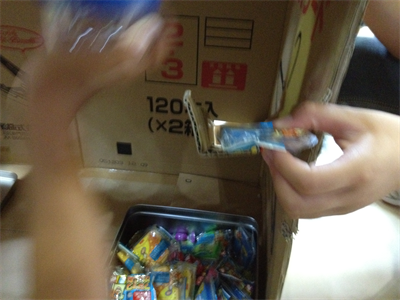 Slide the prize and it comes out from the front lower left.