This is a game to put a ball into a basket on your back. The ball should be bounced once.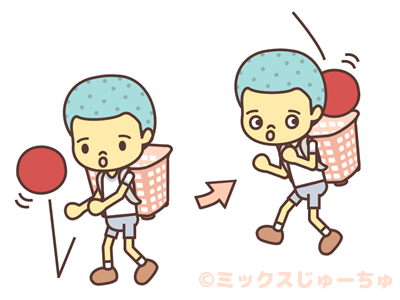 Japanese page : Catch Balls on Your Back Game
How to play and the rules
Prepare a basket like the clothes basket and pass a string through some holes and carry the basket on your back.
Start the Game
Let bounce a ball once on the ground and put it into the basket on your back.
If you could put two balls in thirty seconds, you are cleared.
Know-how and the Points
When young child plays, it's better to use a soft ball.
Things we use
big balls, baskets, strings, a watch